About Cheryl. . .
Committed to and passionate about her profession, Cheryl is sincere in her desire to help others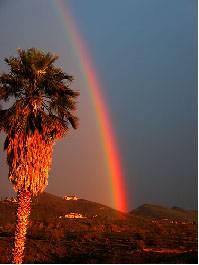 find the dream that living and working in Lake Havasu City has brought to her family. A resident since 1974, Cheryl came here from Ohio with her husband and two young sons. After visiting four years earlier, Cheryl and her family fell in love with the mountains, the lake, and the lack of snow.

"When new people arrive, I am fortunate to be a part of their hope of Lake Havasu City as an opportunity. I love this small corner of the world. I have raised those two sons and now focus on grandchildren (I'm NaNa to them) and my love of assisting people in buying and selling a piece of that small corner of the world."

In Real Estate since 1989, Cheryl's desire is to form lasting bonds of trust and friendship with the people she helps and to see them find some of life's blessings from the desires and wishes of their heart. Time spent with her husband in the building industry has given Cheryl first-hand knowledge of the market. She has an innate gift for helping people find the right home. For her sellers, her enthusiasm and skills get their homes marketed and sold quickly.

Part of Cheryl's commitment to keeping in tune with the Real Estate market is her desire for continuing education. She has achieved accreditation as a Graduate of the Realtor Institute, e-Pro Internet Professional, Seniors Specialist, Certified Property Manager, and taken many courses in Commerical Real Estate. She is currently working on two other real estate designations.

In service to her fellow Realtors®, Cheryl has served on the Lake Havasu Association of Realtors® board of directors for eight years, is Past President of the Lake Havasu Association of Realtors® and Vice President of the new WARDEX Regional Data Exchange which she help create.

Cheryl says, "I do love where I live and am anxious to have others find the same passion for this city. I look forward to helping all of you who want to realize the desire of owning Real Estate in Lake Havasu City".